Plus Size T-Shirts for Women in the Halloween Sale
Sep 27,2023 | boldoversize
The leaves are falling, the air is crisp, and Halloween is just around the corner. It's the season for cozy and oversized clothing, and what better way to celebrate the spooky season than with oversize t-shirts for women during the Halloween sale? Here we'll dive into the world of comfortable and stylish oversize t-shirts from Boldoversize.com, where to find them at discounted prices, and how to create chic and spooky Halloween looks with them.
Oversize t-shirts have become a staple in every fashion-conscious woman's wardrobe. They offer comfort, versatility, and a relaxed, effortless style that's perfect for various occasions, including Halloween.
Halloween-themed oversize t-shirts are designed to embrace the spirit of the season. These shirts feature a wide range of spooky and fun designs, making them perfect for Halloween parties, cozy nights in, or even a casual day at work.
When it comes to Halloween oversize t-shirts for women, the design possibilities are endless:
Classic Halloween Icons: Shirts featuring traditional symbols like pumpkins, witches, black cats, and ghosts in creative and stylish arrangements.
Horror Movie References: Designs inspired by classic horror movies, iconic characters, and famous quotes that pay homage to the genre.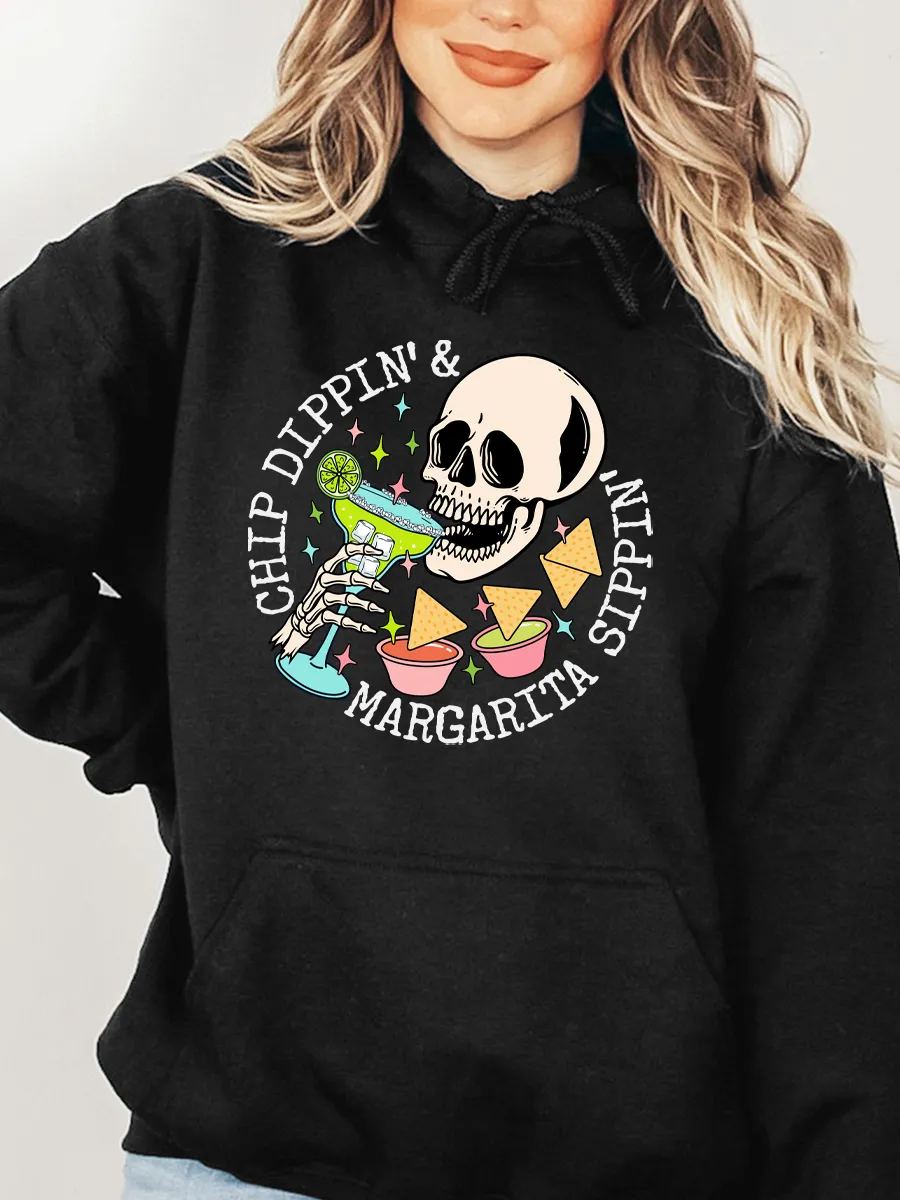 Funny and Punny: Halloween-themed t-shirts with witty, humorous, or pun-filled phrases that add a touch of humor to your spooky ensemble.
Minimalist and Modern: Oversize t-shirts with sleek, minimalist designs that capture the essence of Halloween with subtlety and sophistication.
Once you've found your Halloween-themed plus size t-shirt at a discounted price, here's how to create fabulous and confident Halloween looks: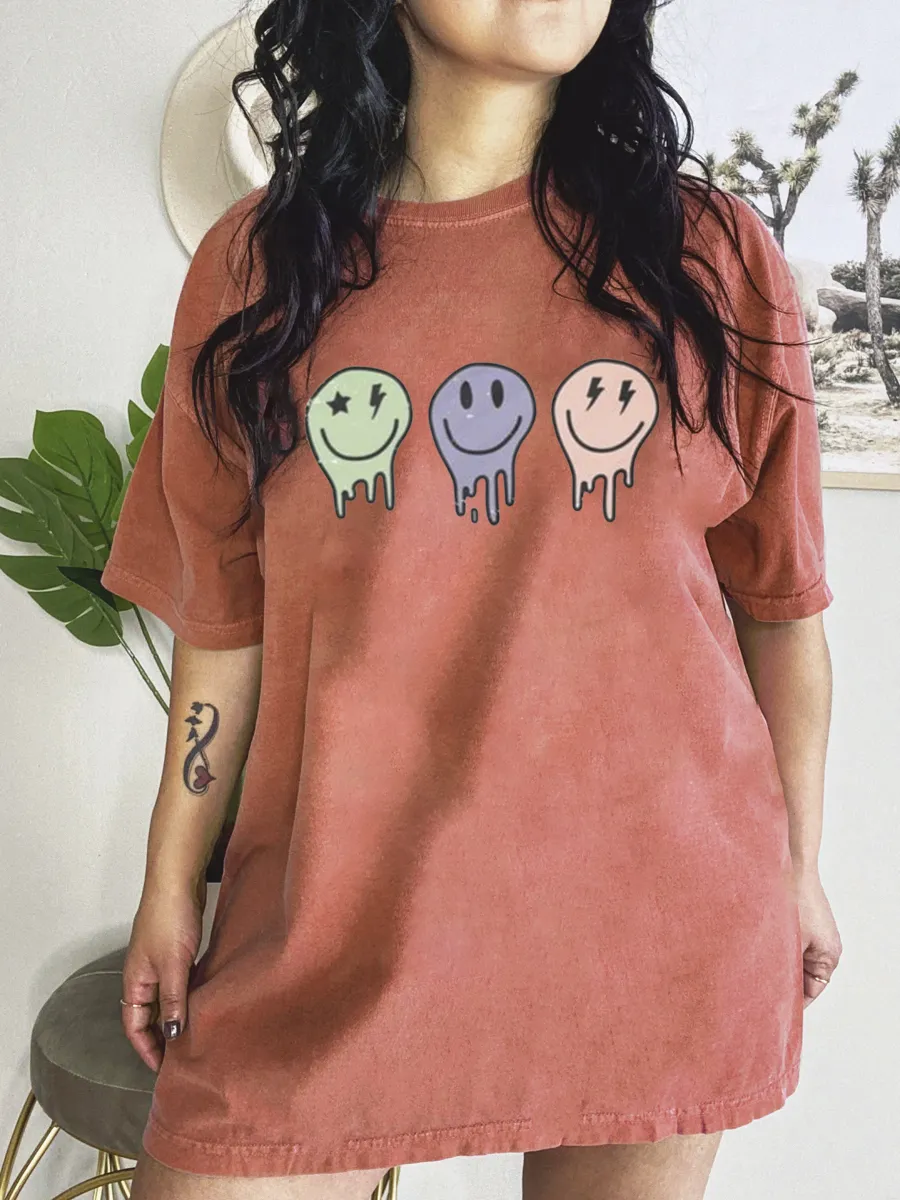 Layered Elegance: Pair your plus size t-shirt with leggings, tights, or jeans for a comfortable yet stylish look. Add a cardigan or jacket for extra warmth and flair.
Accessorize Creatively: Elevate your look with Halloween-themed accessories like statement necklaces, scarves, or themed handbags. Don't forget a chic pair of boots or comfortable flats to complete the ensemble.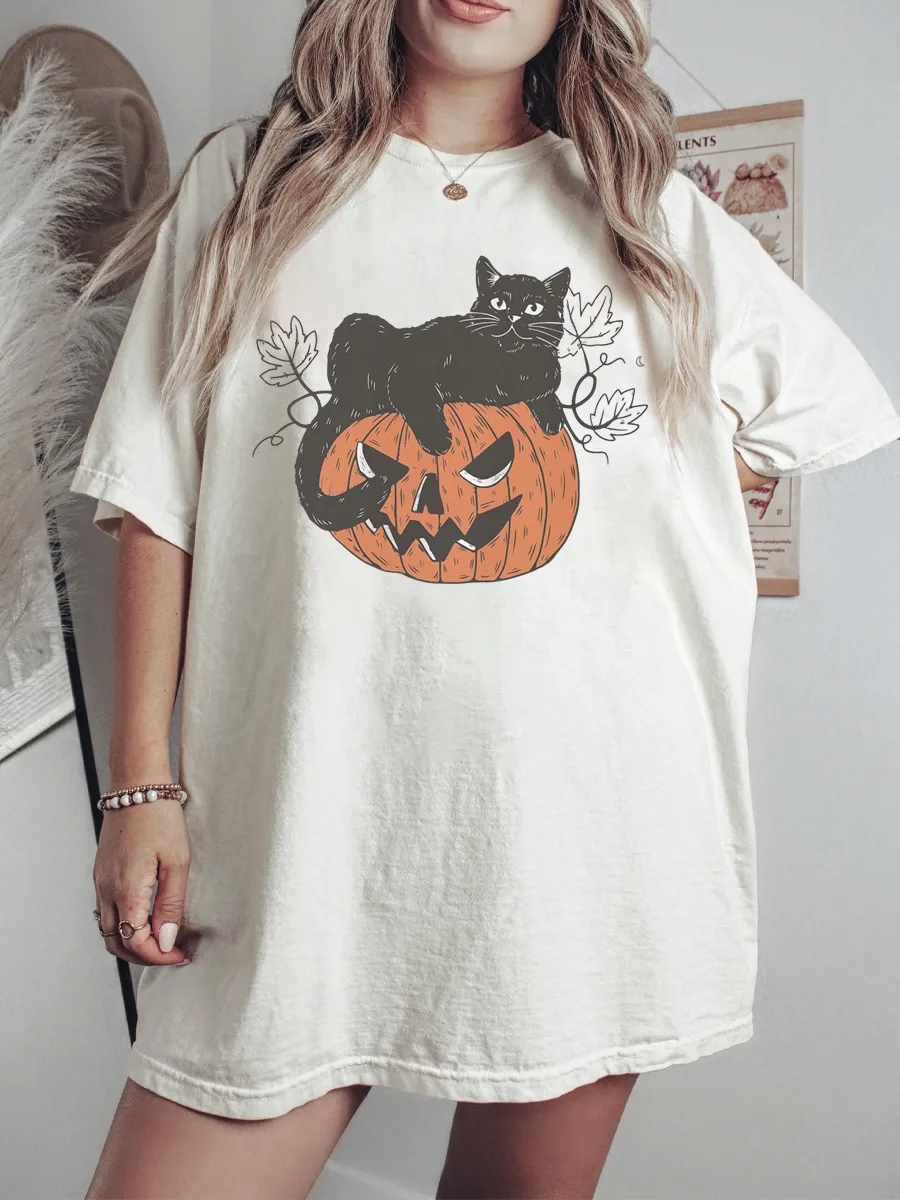 In conclusion, Halloween-themed plus size t-shirts for women offer a wonderful way to celebrate the season with confidence and style. Whether you prefer classic Halloween icons, movie references, or funny phrases, there's a plus size t-shirt to match your style. By taking advantage of Halloween sales and embracing your individuality in styling, you can create fabulous Halloween looks that make you feel fantastic. So, gear up in your favorite plus size t-shirt, embrace the Halloween spirit, and make this spooky season a celebration of fashion, comfort, and confidence.
Comment